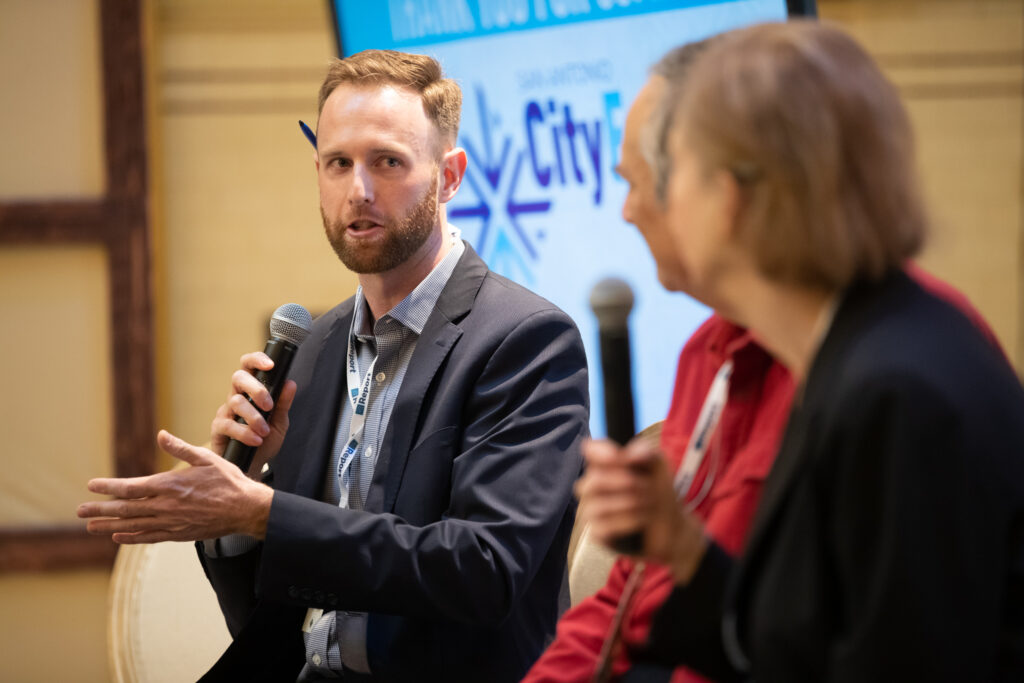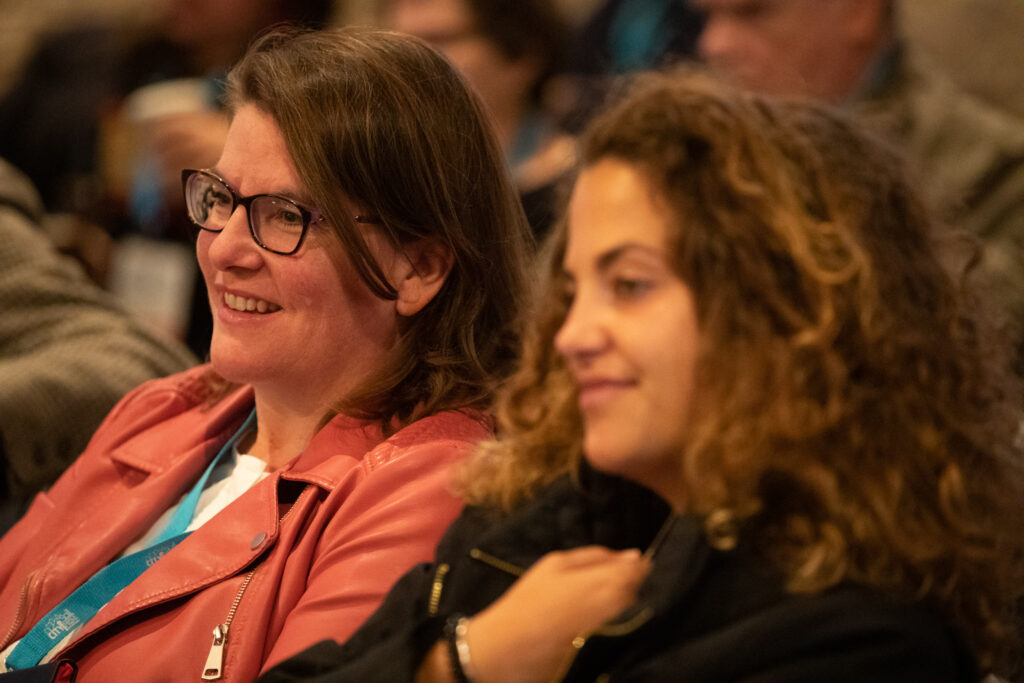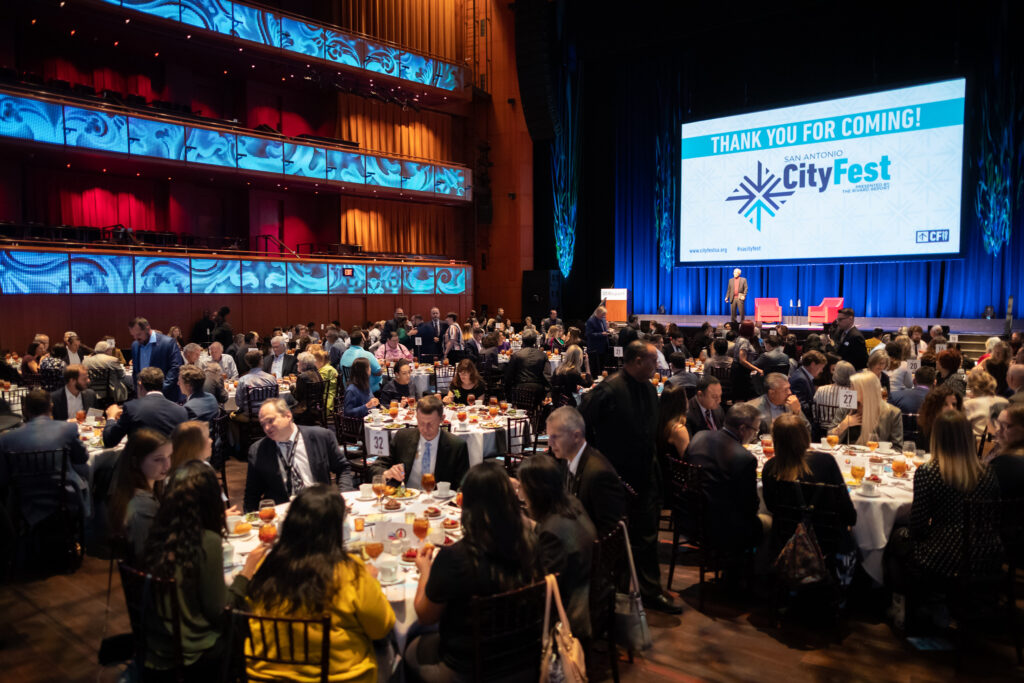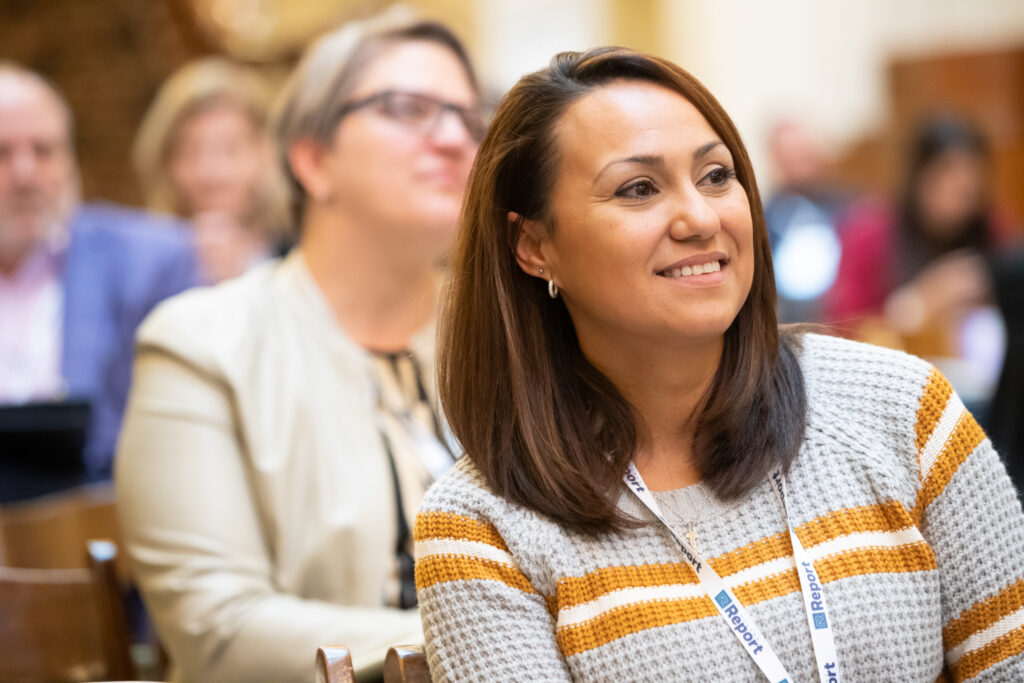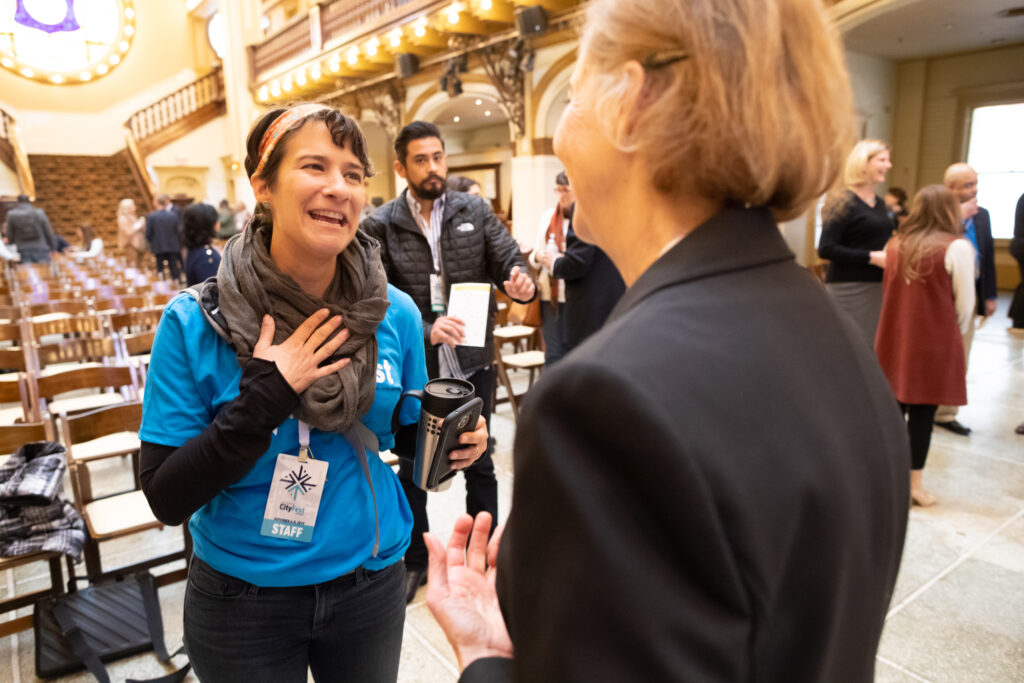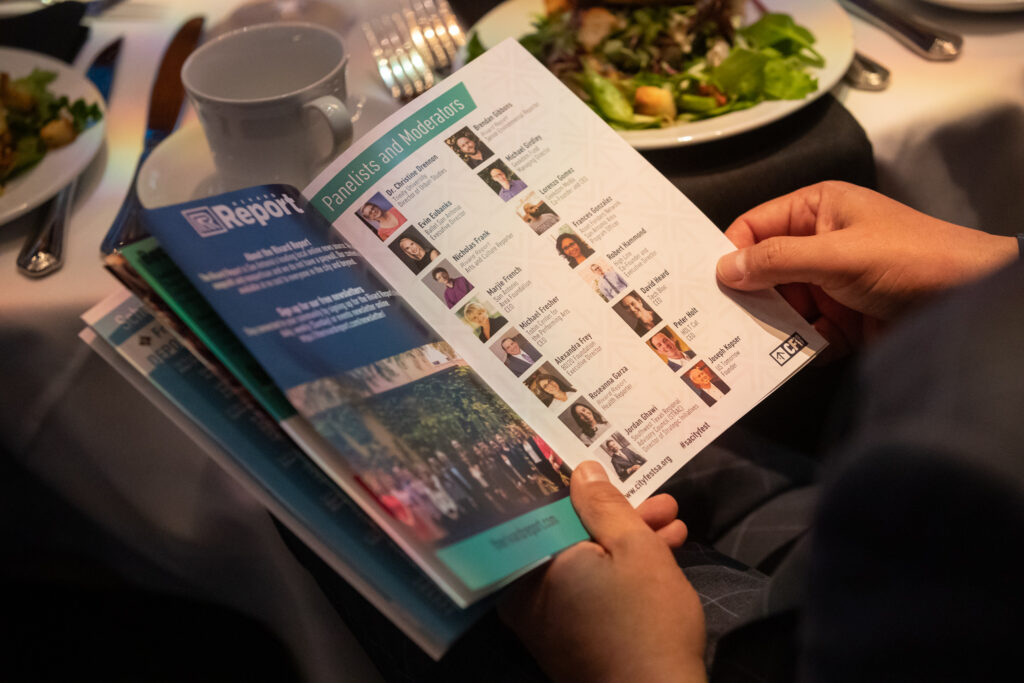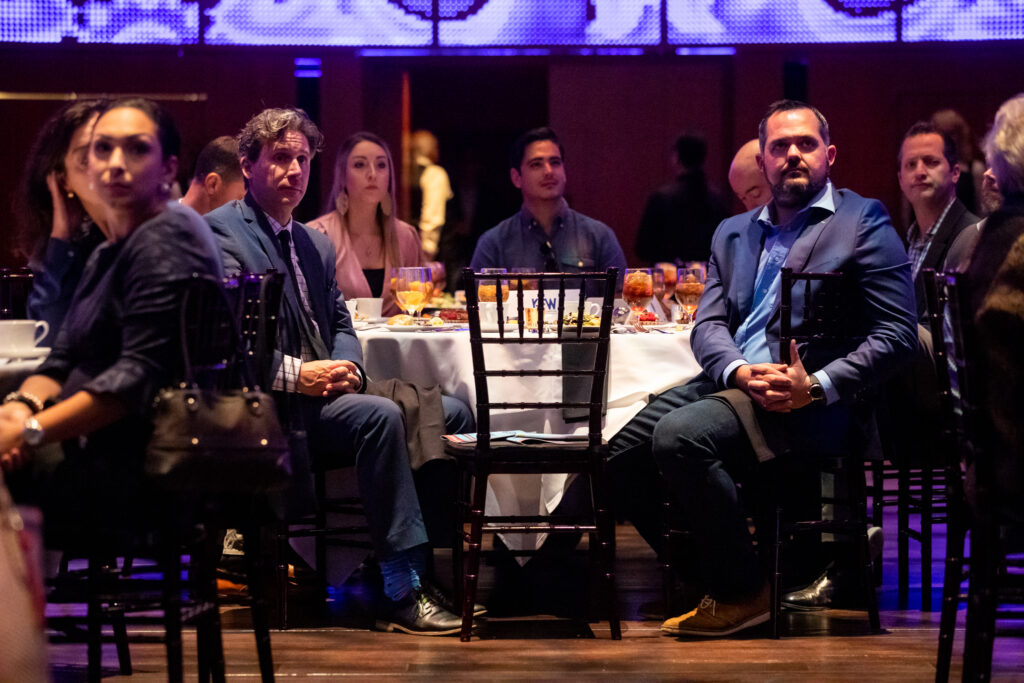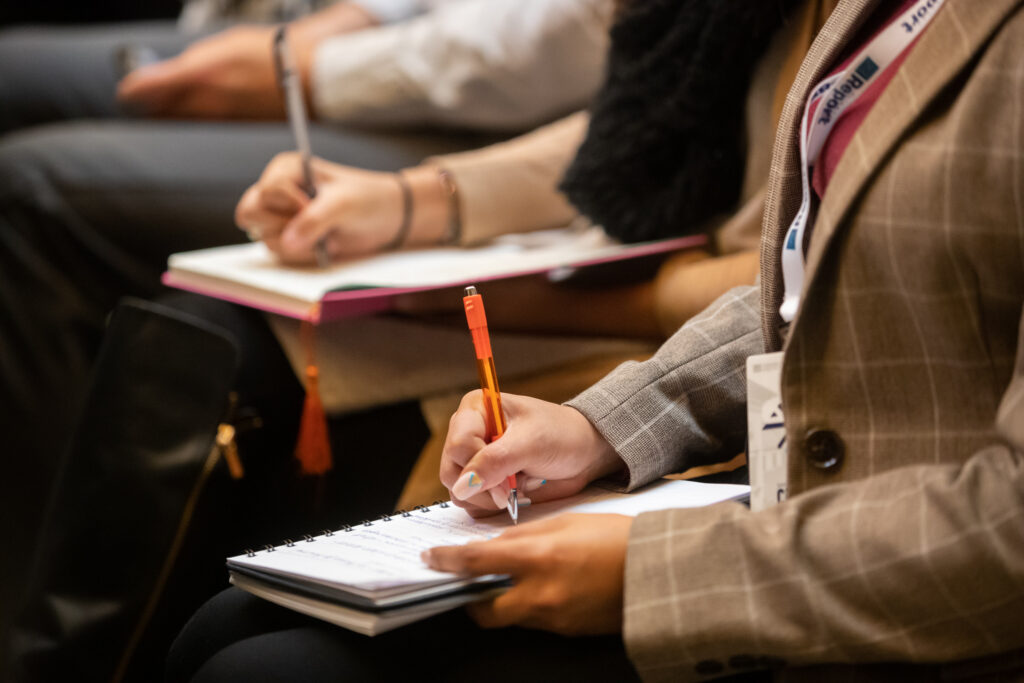 Monday, November 6
9:30 a.m. – 10:30 a.m. Conversation with the City Manager:
How is San Antonio preparing for record growth?
Moderated by Leigh Munsil

Presented together with KLRN
Bexar County is one of the fastest-growing areas in the country. We're consistently at the top of the pack in terms of annual population growth for major cities, and greater San Antonio has been projected to welcome another 1 million new residents between 2010 and 2040. We'll hear from City Manager Erik Walsh how San Antonio is strategically using its resources to prepare for the boom years to come.
5 p.m. – 6:30 p.m. Happy Hour on the South Side: Celebrating Small Business on the South Side at La Gloria Brooks
Join us for a celebration of small business growth on San Antonio's South Side. We'll hear from business leaders about the challenges and opportunities that come with the explosive growth south of downtown and around Brooks and Port San Antonio – kicking off CityFest in style with live music and margaritas! Festive attire encouraged.
---
Tuesday, November 7

11:30 a.m. – 1:00 p.m.* Keynote Luncheon at the Witte: Meeting the Moment
* Check-in will start at 11:00 a.m.
We are thrilled to announce that Robert L. Santos, the 26th director of the U.S. Census Bureau, will deliver the San Antonio Report's 2023 keynote address at our annual CityFest luncheon.
As a San Antonio native now leading the agency tasked with tracking our nation's changes through data, Santos' appearance is perfectly timed with recent demographic growth and trends in San Antonio and Bexar County.
Texas is the only state with more than three cities on the Census Bureau list of fastest-growing cities by numeric change and percent change in 2022, and San Antonio had the third-largest numeric population gain. In his keynote speech, Santos will help attendees understand the importance and relevance of Census Bureau data to communities.
---

Wednesday, November 8
12 p.m. – 1 p.m. The Future of Transportation in Bexar County
Moderated by: Andrea Drusch
Virtual Panel
Panelists:
Jeff Arndt

– President and Chief Executive Officer, VIA Metropolitan Transit

Jesus Saenz

– Director of Airports, San Antonio Airport System

Brian Purcell

– Texas Highway Man

Phil Lasley

– TTI Research Scientist, Texas A&M Transportation Institute
Our community's infrastructure needs are growing along with the population. A panel of experts will discuss how Bexar County is preparing to adjust for sprawl, as well as infill and highway travel – plus the expansion of the footprint and routes available from our airport. Strategically, what does the future of transportation in San Antonio look like? Are we doing what it takes to prepare for hundreds of thousands of new residents in the greater San Antonio area in the coming years?

4 p.m. – 6 p.m. A Pivotal Moment in San Antonio Sports
Moderated by: Leigh Munsil
Panelists:
Bobby Perez

– Chief Legal Officer & General Counsel , Spurs Sports & Entertainment

Lisa Campos

– Vice President for Intercollegiate Athletics, UTSA

Bob Cohen

– Ownership Partner, Missions Baseball

Jenny Carnes

– President & CEO, San Antonio Sports
From UTSA's football success and athletic department growth to the San Antonio Missions' new local ownership and the Spurs' No. 1 draft pick, San Antonio's sports teams are having a moment. We'll talk to experts about what these developments mean for the region – and the impact that a sports buzz can have on tourism and the economy, as well as the fans.
---
Thursday, November 9
9 a.m. – 10:00 a.m. How Does Bexar County 'Meet the Moment' Inclusively?
Moderated by: Iris Dimmick
Panelists:
Kiran Kaur Bains

– Executive Director, SA2020

Ramiro Gonzales

– CEO, Prosper West SA

Fabiola Avila

– Director of Social and Community Engagement, Family Service

Jonathan Malagon

– Director of Equity and Learning, Every Texan

Nikisha Baker

– CEO, SAMMinistries
Virtual Panel
The relative cost of living in Bexar County compared to the rest of the country has been a significant factor in its growth, but an influx of new and often higher-earning residents has increased the strain on available affordable housing stock, schools, property tax rates and city services.
What does Bexar County's growth mean for the at least 15% of our population that is in very deep poverty and how do we ensure the burdens caused by growth aren't applied inequitably to those already here? We'll ask San Antonians across each of these industries for examples of what's being done to make sure our community's gaps don't continue to widen as we grow – and how you can help.
12 p.m. – 1:00 p.m. Rise and Fall
:
Mapping San Antonio's Shifting Educational Landscape
Moderated by: Isaac Windes
Ed Garza

– SAISD Trustee

Lloyd B. Potter

– Ph.D., Texas State Demographer

Roland Toscano

– Superintendent of East Central ISD
Bobby Blount

–

President of the Northside Independent school District

Board of Trustees and President of the Bexar County School Boards Coalition
Virtual Panel
As Bexar County grows, many of its school districts are experiencing fluctuations or even declines in enrollment – and at the same time, educational outcomes like reading scores have either stagnated or fallen. To the south and the northwest, many districts are growing quickly, while inner-city districts are facing population and enrollment declines and proposed school closures. What does the county's growth mean for education?
A special thanks to the Sumners Foundation for supporting our 2023 civic engagement programming.